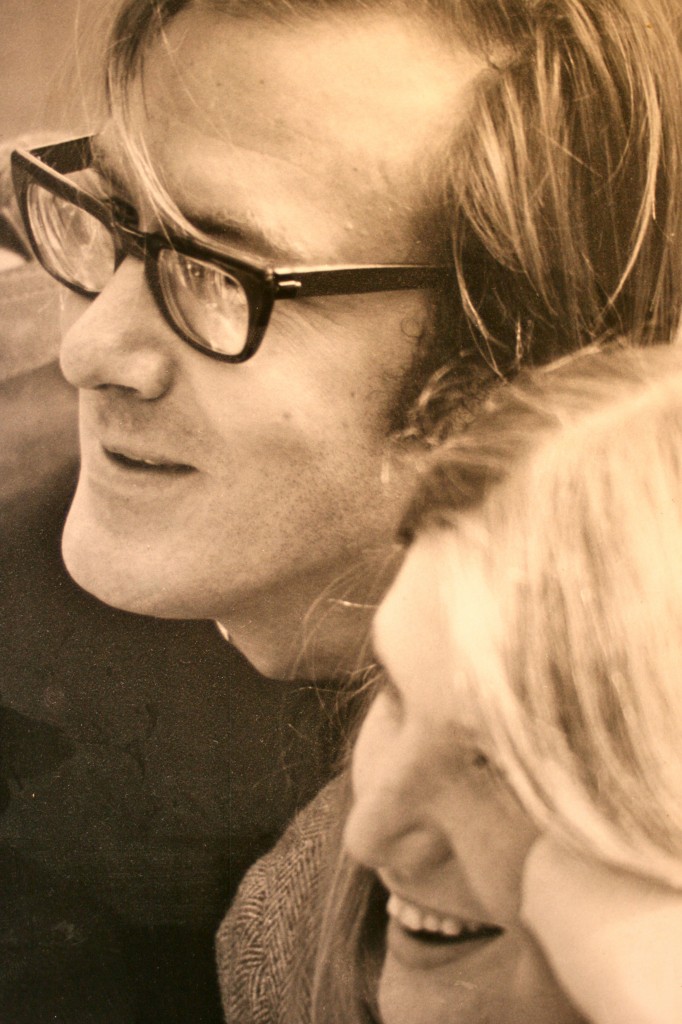 By Stephanie Ursula Hodges
Today's interview and life lesson is from none other than my dear father (depicted here with Beatnik glasses and my lovely mother at his side). Whether tantrums or tears, my three brothers and I were taught from the outset that we'd  be "wiser in the morning." And, sometimes, we even were (except for that tattoo incident).
My father's answers to PenTales 5 Life Lesson questions called back many of the storybook characters that filled our home and childhood. (If I may: a little shout-out to my talented grandmother, Margaret Hodges, who brought many of them to life as an award-winning childrens book author).
While reading my father's interview, I made a pretty cool connection. I realized that he embodies the best qualities of each of the children's book characters he mentions: He is loyal like Horton, creative like the Boy who drew Cats, brave like St. George, and strong like the Humpback Horse.  I could go on and on, but I see you've had enough of my fawning.
After you read his interview, go ask your mom or dad or whoever plays that role in your life, about their heroes, their mottos, their life lessons. I promise, it's worth it. If anything, you'll understand them – and yourself – a bit better. If your feeling generous, share their or your) nuggets of wisdom with us and help us build out our arsenal of life lessons from around the world.
1. Who is your hero and why?

My father:  Among other things, I admire his stoic virtues.  Also, Horton the Elephant:  "I meant what I said, and I said what I meant. An elephant's faithful one-hundred percent."
2. What was your dream job when you were a child?
A professional hockey goalie or a jazz drummer.
3. Is there any motto you follow? What's something that you think always holds true?
Get a good night's sleep.  You will be wiser in the morning.
4. What's something your parents told you that turned out to be right?
The lessons from children's stories. E.g., "You Never Can Tell," "St. George and the Dragon," "The Little Hump Backed Horse," and "The Boy Who Drew Cats."
5. Give some advice to someone 10 years younger.
Keep on truckin'.