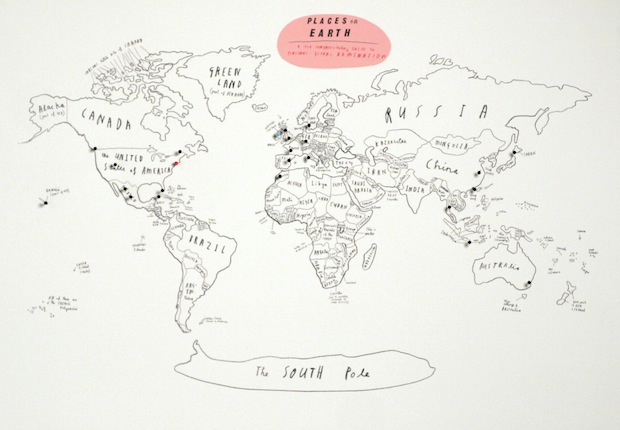 PenTales holds live story-sharing events in 26 cities around the world – in places as diverse as Lahore, New York City, Damascus, Berlin, Paris, Hanoi, San Francisco, Mexico City, and Buenos Aires. (See below for our full list of participating cities). The events are run by friends, friends of friends, and kindred spirits, who, like us, believe in the power of storytelling. Whether in Pakistan or Iceland, the salon nights all share the same universal topics. We then use the power of the web to make the tales told at the live local events available across borders. The larger idea is to create a connection between people of different background by getting them to talk about the same things.
Who is behind these events anyway?
Writers groups, story enthusiasts, people with just a knack for putting together parties, creative souls, galleries and all different sorts of organizations are now holding regular PenTales events. It's pretty straightforward, all you need to do is contact us at writepentales@gmail.com and tell us your interested in joiing the fun. You then
1) Pick a Topic from the PenTales list
2) Pick a Place (a cafe, your home, a park)
3) Pick some Friends who are good at sharing or enjoying live stories
4) Send us your event details, and we'll share them with the rest of the PenTales community
5) Send us photos, videos, and texts or your awesome stories after you've held your event, and we'll share them with the world in our Encyclopedia of Stories
PenTales events are being run in 25 different locations (email us at writepentales@gmail.com to come to an event or start your own):
Berlin-Neukölln, Germany (ReTramp Gallery) – Verity Oberg
Berlin-Mitte, Germany – Louisa Lowenstein
Brooklyn, New York (Scribblers Writers Club) – Tiffany J. Colon
Budapest, Hungary – Eric Steere
Buenos Aires, Argentina – Oasis Collections
Damascus, Syria – Diego Gomez Pickering
Dekalb Market, Brooklyn – BBOX
Hamburg, Germany – Albina Gross
Hanoi, Vietnam – Anna Matussek
Hollywood, Los Angeles – Philip Hodges
Lahore, Pakistan – Jeanny Gearing
London, UK – Georgia Berry
Mexico City, Mexico – Pablo Collada
Munich, Germany – Philipp Seybold
New York, NY – Saskia Miller and Stephanie U. Hodges
Panama City, Panama – Maria Arrocha
Paris, France – Olivia Salazar-Winspear
Rejkavik, Iceland – Valgerður Þóroddsdóttir
Rosario, Argentina – Mala Oja
San Francisco, USA – Mick McGuire
Stockholm, Sweden – Diana Horn
Vienna, Austria – Lieschen Saint Julien-Wallsee and Nini Honrath
Washington Heights, NYC – Ezra Wolk
Westwood, Los Angeles – Brittni Rubin
If you'd like to host an event, please click here.