topic: 9/11 medium: TEXT
as submitted for the "9/11" Open Call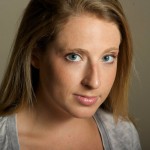 Landline: The phone that rang over and over until I hopped down off my dorm room top bunk to answer groggily. It was roommate's boyfriend, Justin, asking if I knew where she was. I didn't. He said I'd better put on the news. I was sleeping in that Tuesday morning because my psychology class didn't start until 10:40.
The images I saw on TV were impossible. So was getting through to anyone on the phone in New York, my home. Even though he worked in midtown, until I found out my dad was safe later that morning, I was in a state of pure panic, compulsively dialing his number until I heard from him.
Kehoe Field: The highest point at Georgetown University, and the best vantage for watching the smoke plumes billow out of the Pentagon across the Potomac River. That, of course, hadn't been mentioned when I toured campus for Accepted Students Weekend earlier that year. They said Kehoe was for intramural sports games. So two weeks into my college career, I sought out the turf-covered field to witness how the game was changing forever.
23: Number of casualties from the Long Island suburb I'd grown up in my entire life. Considering its total population was only about 21,000, that number was devastatingly, heartbreakingly high. By many accounts, Garden City was the hardest hit town in New York outside of the five boroughs. With no bodies to bury, the memorial services went on for months. Our town's tragedy gained such notoriety that MTV came and shot part of its 9/11 coverage there – taking b roll of my high school, our main street, and the American flags that draped every surface like a coffin.
But 23 wasn't just a shockingly macabre stat. It was a group of neighbors, dads, wives; many of whom commuted on the Long Island Railroad that morning to the financial firm Cantor Fitzgerald on the 104th floor of the North Tower. People whose cars you recognize pulling in their driveways. Whose kids you played on sports team with. Who you just sort of assumed would always be going about their lives as you did yours. 23 was also the age of my brother's buddy, the youngest Garden City resident who didn't make it.
Columbus Day: The first time I went home, a month after the attacks. I've never seen so many American flags – every home flew one, every store window had a red, white, and blue sticker. Not that we needed any reminders. There would be no forgetting.
And despite the sense of raw loss and tragedy that had seeped into everything about home, all I wanted was to be there. Back among people who could understand what it was like to be part of our community, who didn't want to talk about it because we didn't have to. A look or pat on the arm was everything you could do. It was the only thing you could do.
Rockaway Beach: The tight-knit Irish Catholic Queens beach community where, just weeks after 9/11, American Airlines Flight 587 crashed. It fell out of the sky, and landed on the house of my best friend's cousins. As with a lot of "is it happening again?" moments that New Yorkers have lived through since 9/11 (2003 blackout, Yankee Cory Lidle's plane hitting an Upper East Side highrise), we were still learning it wasn't always terrorism. But, then again, we'd only just learned planes aren't always planes.