topic: 9/11 medium: TEXT
as submitted for the "9/11" Open Call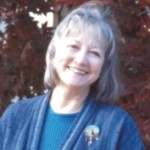 Journal Entry – September 14, 2001
I drove to Mailboxes, Etc. to send my contracts back by FedEx yesterday morning and was reminded that we live in a different world now.
"Ma'am, you might as well save your money. We can't guarantee overnight delivery, we can't even guarantee two-day business delivery. Nobody knows when FedEx planes will be flying. You might as well go to the Post Office."
So I went to the Post Office and put the contracts in a two-day Priority Mail bag.
"Any idea when this will actually get there?" I asked the postmistress. She looked worn, harassed, as though she'd heard the question a thousand times already.
"Not a clue," she answered. "That will be $4.35. Cash or credit?"
Well, I'm grateful that there is still a Post Office, and that there are still people running it. I'm grateful for those who simply do their jobs with grace and courage. Old-fashioned pluck. And often a grin-and-bear-it smile to go with the service.
As I go through my day, I put extra meaning into the "thank-you's" I routinely give to the gas-station attendant, the coffee-shop server, the lunch waiter. We are still here. Another day in this new world where we live with more uncertainty than ever. Another day in an America that will never be the same.
I mourn not only those who are lost in the rubble, those are lost in the rescue, but also those who are lost in hatred and retaliation, and those who are lost in inordinate, chauvinistic American pride.
There is no room in my heart for the kind of pride that wants to show military might. But there is room for the kind of quiet strength and courage in just going on living, and doing our jobs, and praying for peace and healing, and showing love when we could be spewing hate.
A long time ago, a Judaic prophet named Jesus told a story about "turning the other cheek." Maybe it's time to listen.
A long time ago, a man who prayed to Allah spoke the words, "Toward the One." Maybe it's time to hear.