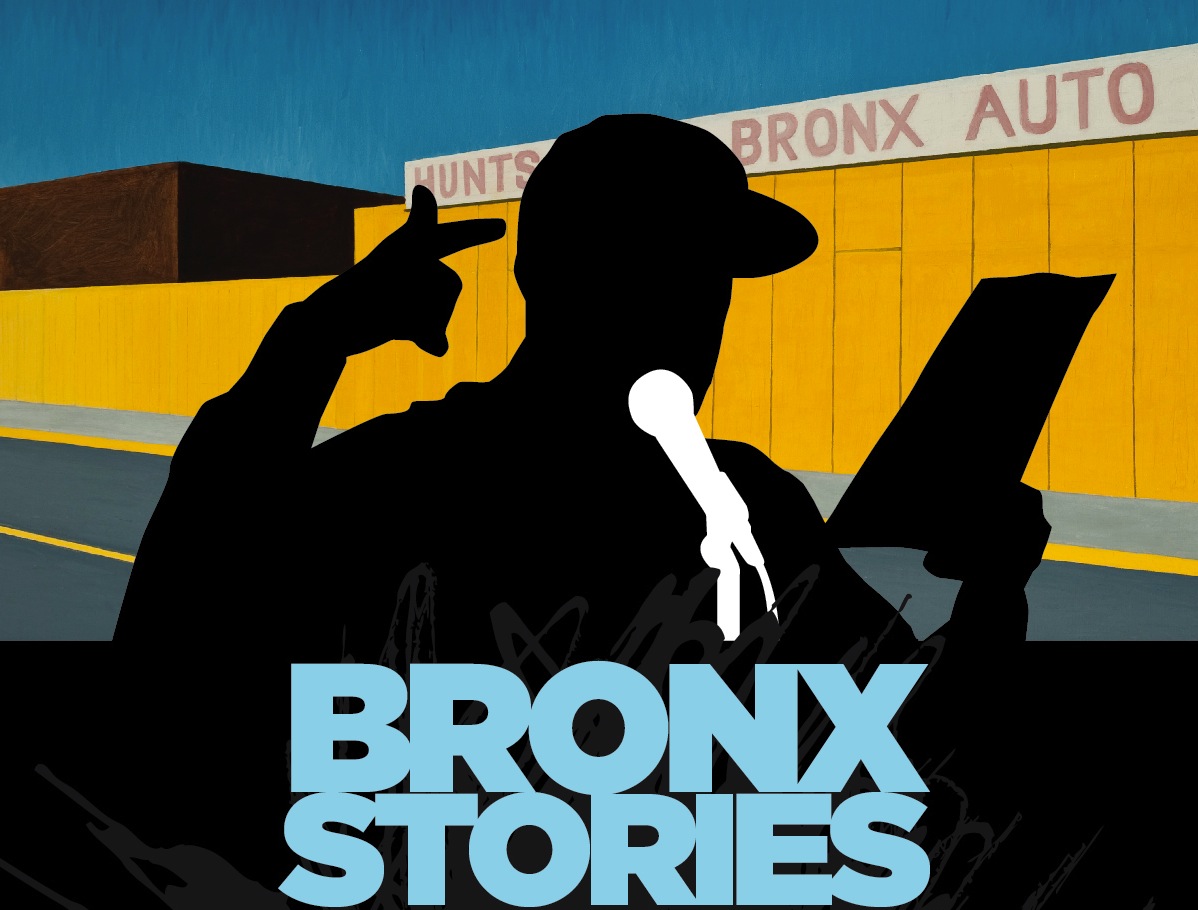 Bridget Bartolini and Bronx Stories are what storytelling is all about (and not just because of stories of tough Bronx grandmas gambling and drinking).
The Bronx is overflowing with great tales. And, Bridget wants to make sure we know that. This passionate and creative gal set up a storytelling series at the Bronx Museum of the Arts: Bronx Stories. Every third Friday of the month,  people of all backgrounds and ages gather at the museum to celebrate their beloved Bronx through the arts.
This Valentine's Day, Bridget is calling on New Yorkers to show their boroughs some love with a special edition of Bronx Stories: "I Heart Bx/Bk." Brooklynite and Bronxite storytellers will share their borough love stories, and you are invited to do the same in an open mic at Brooklyn Historical Society on Feb 14th and The Bronx Museum of the Arts on Feb 24th.
Today,  Bridget shares her love of the Bronx and invites us to open our eyes, ears, and hearts to this special borough.
1. What's Bronx Stories all about?                                                                                                                    
This is a storytelling series that takes place on third Fridays at The Bronx Museum of the Arts. Stories can be told through personal narrative, poetry, song, dance, or other mediums. The only criteria for stories are that they be inspired by experiences in the Bronx and by artworks in the museum. Each event has four featured artists who perform in the galleries, in front of a particular piece of art that they've paired to their story. There is an open mic after the featured artists, so anyone in the audience has a chance to make their voice heard. The open mic draws a lot of talented people from around the city, and is a feature in and of itself. There's a really fun and social atmosphere, complete with a bar and DJ, and a diverse, creative crowd.
2. What inspired you to start it?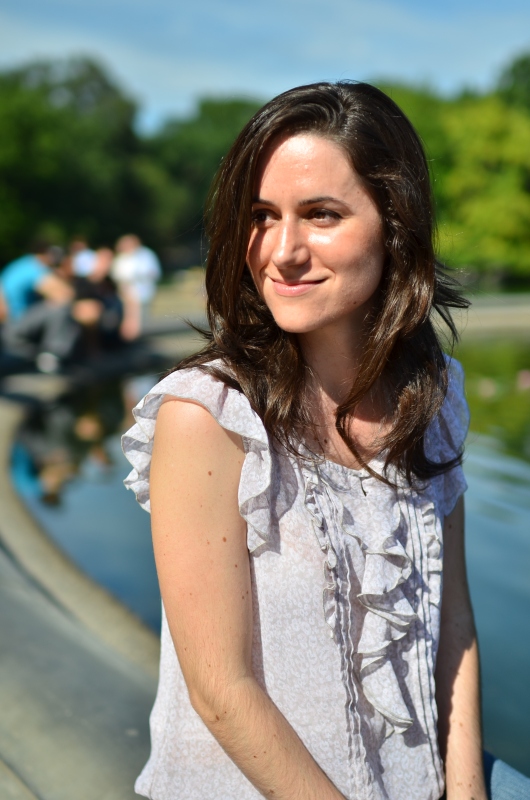 My desire to create this program was born in large part out of my love for New York City. I'm a native New Yorker, but I went to college in Ohio and then lived in Tokyo for three years. When I came back to New York in 2008, I discovered that there were all these random, fun, culturally enriching events going on – public programs were flourishing, in a way that they hadn't when I was growing up. I feel like these public cultural offerings are one of the few areas in which the quality of life is improving for New Yorkers. So I wanted to be a part of that.
While in graduate school I studied the way we learn from stories, how they're fundamental to cognition, how they help people connect and can change the lens through which we view others. I was really interested in doing a public program that brings together people from the community and gives them a chance to tell their stories. These activities help us feel connected with our neighbors and with our city. I think it's especially important in the outer boroughs of New York, where there is a great diversity and richness of experience, but less local cultural events to enjoy. I disguise Bronx Stories as a fun night out, but I really think of it as an educational event that's strengthening civic engagement and creative capital.
3. What have been your favorite Bronx Stories?
It's hard to say! There has been a lot of powerful poetry and beautiful music. I've probably most enjoyed true stories that introduce me to fun characters while showing a bit of NYC history. For example, Tootsie was a great character: the grandmother of storyteller DJ Hazard, Tootsie was a compulsive gambler and alcoholic who lived in her flapper past and dressed like a woman half her age. Tootsie was also an air raid warden, responsible for the safety of the neighborhood in the 50's when Americans lived with the threat of being bombed by the Soviet Union. Lots of good stories have come out in the open mic as well – one woman told a story about going out salsa dancing with greats like Hector Lavoe, while the Bronx was supposedly burning. These stories add perspective to the history of the Bronx.
4. Why has it been so popular?                                                                                                                                                                                                 
I think that people love storytelling. It's universal. And people who attend Bronx Stories have expressed to me that this kind of program was long overdue. Especially in the Bronx, which gets relentlessly negative portrayals in the media, it's refreshing to have events that provide a positive counterpoint to the typical stories that you hear about the area. At each event there has been an incredible outpouring of Bronx love. It feels great being a part of it!
5. What's your Bronx Story?
I'm from Queens, and like most people who didn't grow up in the Bronx, my early experiences with the borough were limited to the Botanical Gardens and the Bronx Zoo. It was not until high school that I had a significant Bronx experience. My twin sister went to Bronx Science, and I went to Stuyvesant. As anyone with a twin at a different school would do, we switched places. Attending Bronx Science for the day gave me a reason to take the train that far north for the first time. We did this each year, and it all went well, until I tried switching the day of a big math test. This resulted in my twin and I having to weave a complicated, ever-broadening web of lies, incurring the wrath of a vengeful math teacher, and duping a guidance counselor. But that's a story for another time. Since then I've had many opportunities to enjoy the cultural offerings in the Bronx, especially since I began working at The Bronx Museum.
6. Extra: This February, Bronx Stories is going to Brooklyn!
I had heard about the Brooklyn-Bronx rivalry while growing up, but I never really knew what was behind it, or if it still existed. While working on Bronx Stories, I met some Bronxites who have strong feelings toward Brooklyn, and vice versa, and this gave me the idea to do a special event examining the rivalry between the boroughs. Thus, I Heart Bx/Bk was born. On February 14th we'll have a special show at the Brooklyn Historical Society featuring storytellers, poets, and baseball historians from each borough. We'll also have Brooklynites at The Bronx Museum on February 24th. I Heart Bx/Bk will play into that legendary rivalry – there will be a showdown between Brooklyn Brewery and Bronx Brewery – but focus on the connections that the boroughs share. Visit iheartbxbk.com for more info.